When you get an eye exam, you can also get a eyeglasses exam that is geared toward getting you a new prescription lenses for eyeglasses. When it's time for your annual eye exam, you can call our offices in Tehachapi, CA, or Ridgecrest, CA, to make your appointment. You can get your corrective vision prescription and then choose from among a selection of designer eye frames. We at Caroline Robison Optometry are here to help.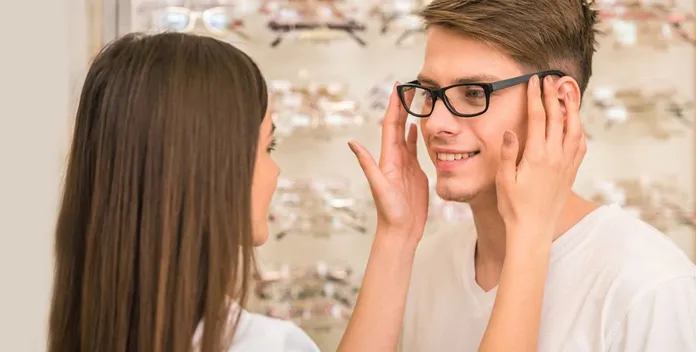 Benefits of Wearing Eyeglasses
This corrective vision choice is perfect for many people who need prescription lenses. A large number of people choose eyeglasses instead of contact lenses because they are easy to handle, use, and remove. When you are wearing eyeglasses, it's no big deal if you fall asleep in your glasses or wear them to bed and taken them off when it's time to sleep. Contacts have a more complicated method of taking the lenses out, and you have to have contact solution and a clean case anytime you take them out unless you choose to wear disposable contacts.
When you have glasses, it's simple to put them on and take them off. There are few supplies needed, and you can do it anywhere you are. There is no need to learn how to handle your glasses, as they are super easy to use. They can be taken off anywhere you are if you choose, and it takes just a second to do so. Glasses also provide a classic look that many people enjoy. Many people like the way they appear in eyeglasses, and they want to continue to wear them. It can also be fun to pick out the designer eye frames after your eye exams.
Drawbacks of Wearing Eyeglasses
While glasses are overall easy to wear, they do need to be cleaned in order for you to see clearly. They may also need to be readjusted during the day. You generally need supplies like a cleaning cloth available to clean them. They can also be cumbersome when you're doing vigorous physical exercise or playing on a sports team. They easily fog up when you exert yourself or when it's hot and humid outside. If you go swimming a lot, you'll likely have to take them off to swim.
Visit One of Our Optometry Centers for Your Eye Exams
Choosing a corrective vision method is easier when you think about your lifestyle and how your choice of prescription lenses will affect it. When you need glasses for your vision correction, call us at our (661) 972-6890 Tehachapi, CA, or (760) 375-4496 Ridgecrest, CA, optometry office to make your eye exam appointment. We at Caroline Robison Optometry are here to help.